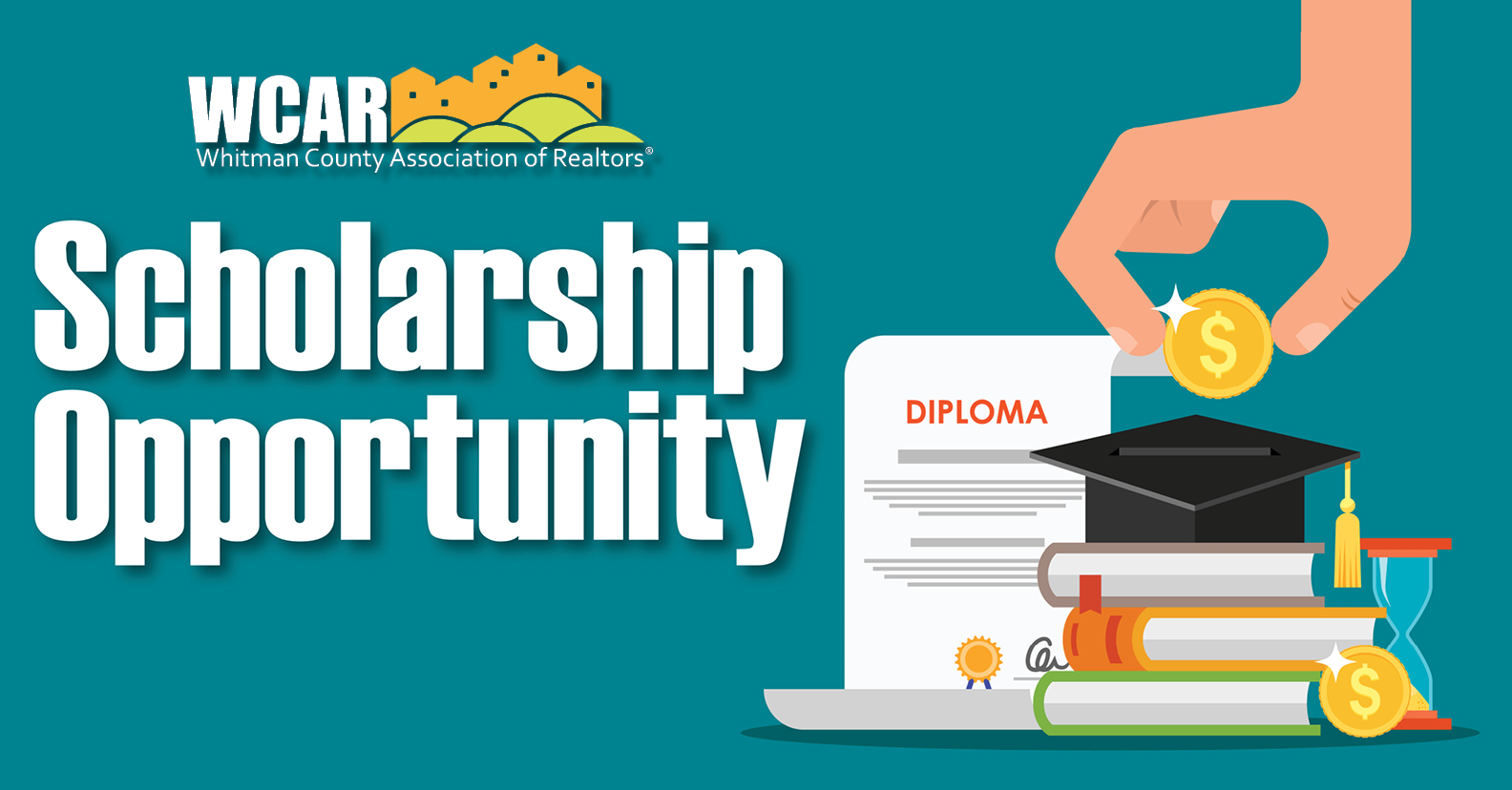 Whitman County Association of REALTORS® is once again offering a $1,000 scholarship award to a graduating Whitman County high school student attending Washington State University in the fall!
More information and application details can be found in the attached documents, as well as on our website here: https://wcar.org/whitman-county-seniors-scholarship/
Application packets must be submitted digitally or postmarked by April 29, 2022 to be considered.
Please share this scholarship opportunity with all qualifying students!.