Are you registered to vote? Is your voter registration information up to date? On November 3rd, make sure #RealtorsVote and support candidates who understand the issues important to the industry and issues that promote homeownership.
Why Should #RealtorsVote?
On Election Day, you're not just voting on presidential candidates. Your vote will determine:
33 U.S. Senate Seats
435 U.S. House of Representatives Seats
20 Gubernatorial and Lieutenant Gubernatorial Seats
128 State Executive Office Seats across 28 states
95 Statewide Ballot Measures
WCAR 2020 Candidate Endorsements
WCAR is proud to announce the endorsements of the following candidates for the 2020 Election!
Mark Schoesler – State Senate – 9th Legislative District
Joe Schmick – State House – 9th Legislative District
Among the criteria WCAR looks for in a candidate for elected office is an understanding of the relationship between the real estate industry and our local economy and a passion for policies that will aid in the prosperous development of both businesses and communities. WCAR is confident these candidates will work hard to ensure property rights remain a top priority and that they will continue to support efforts for homeownership and economic growth in our area.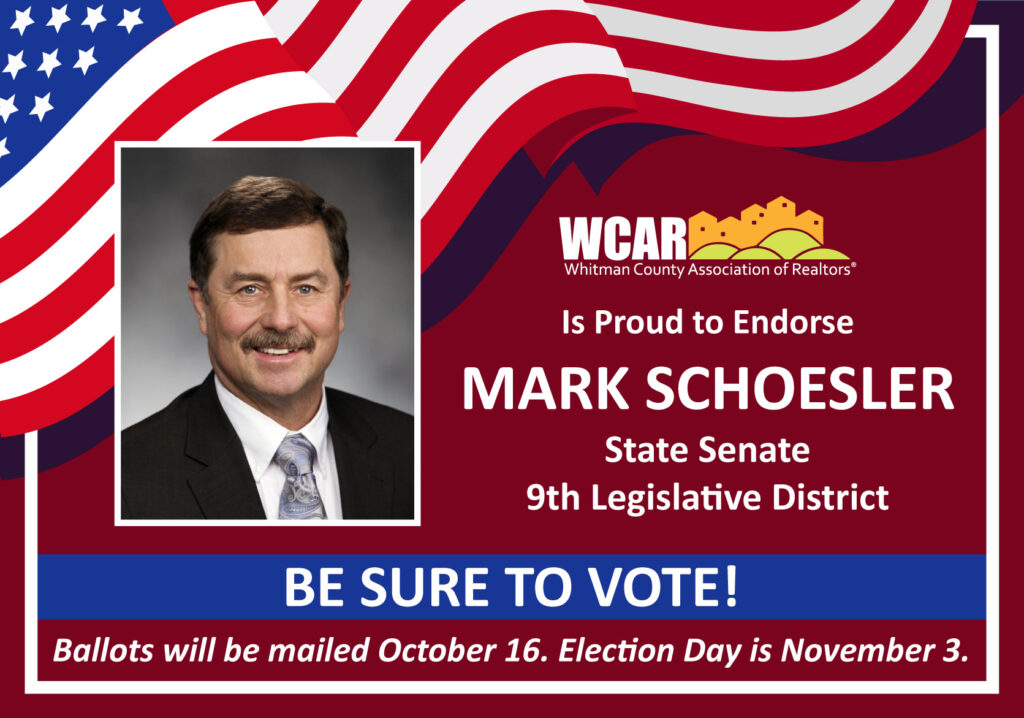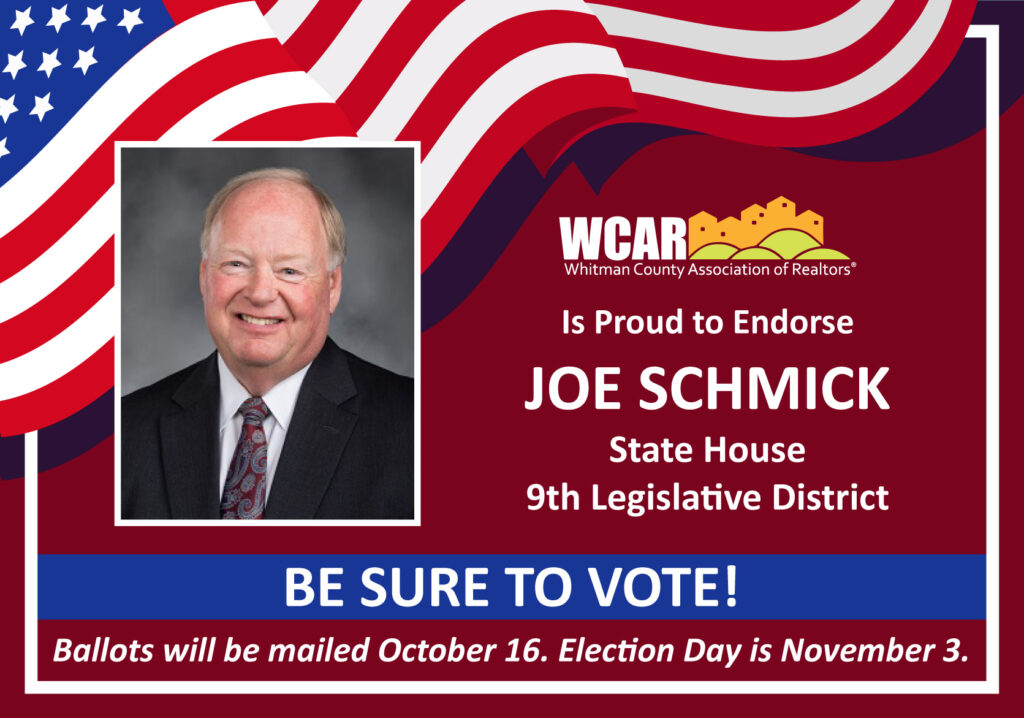 Get Involved
Get Out the Vote
Below REALTOR® Party Director, Pete Kopf, discusses the importance of getting out the vote this November, voter safety options, and the role REALTORS® can play as community leaders: