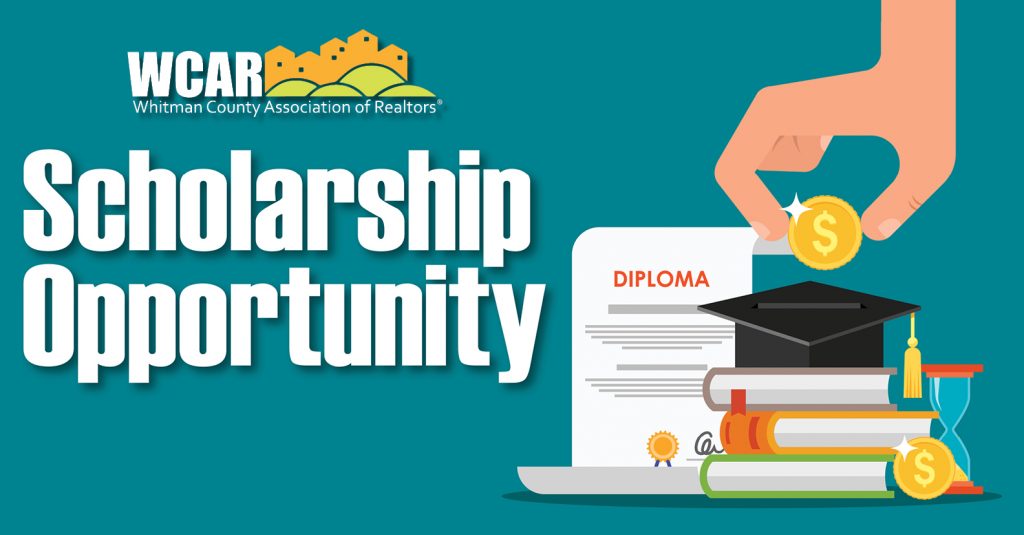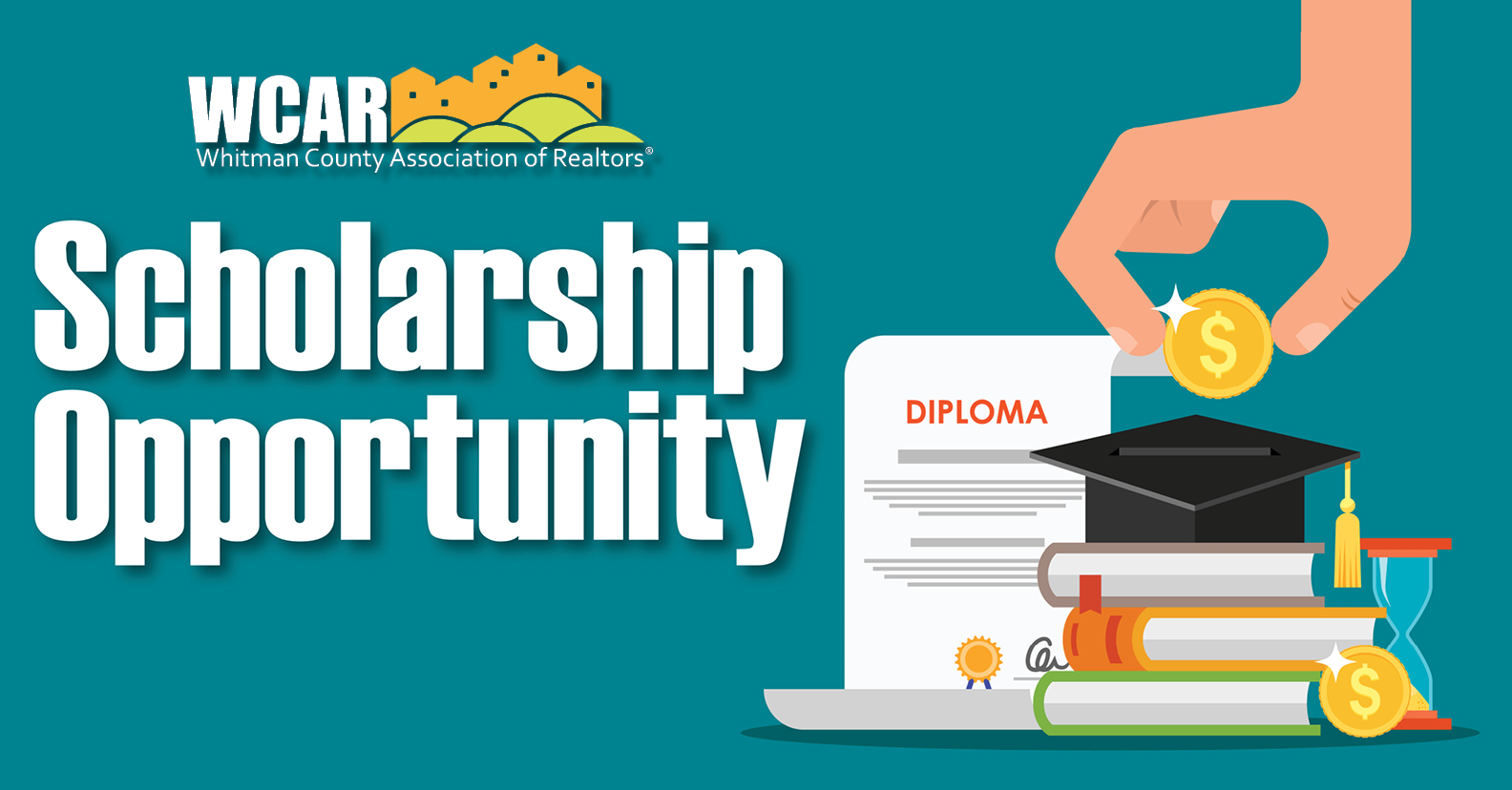 Every year the Whitman County Association of REALTORS® Scholarship Program offers a $1000 scholarship award to an outstanding student from a Whitman County High School who will attend WSU or a Trade School in the fall.
If you are a Whitman County High School Student planning on attending WSU this fall or a Trade School, you are eligible!
Or contact your school counselor!
Applications must be postmarked by May 19, 2023
*To receive a version of this application in another format please email WCAR at jocelyn@realtoramc.com.
Information for next year's scholarship will be available in February. We don't expect a lot of changes but the essay topic sometimes changes.