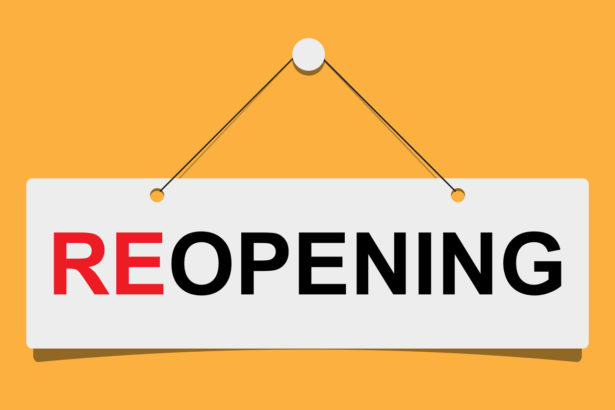 Effective Wednesday, June 30th, Washington State will lift the majority of restrictions imposed on businesses, including those restrictions affecting the real estate industry.
However, certain face covering requirements still apply to real estate firms and sellers may impose their own requirements for those visiting a property. As always, brokers should be respectful of others and continue to follow recommended health guidelines.
Brokers and their clients must adhere to any requirements or restrictions imposed by the seller of a property, including required appointments, mandatory face coverings, capacity limitations, or other instructions. Listing brokers should detail any requirements in the listing and post signs at the property regarding any specific instructions (e.g. face covering required to enter).
Real estate firms may open their offices at 100% capacity, provided that firms comply with certain protocols from the Department of Labor and Industries, including the following face covering requirements:
Consumers visiting a real estate office:
Firms can allow consumers who are fully vaccinated to not wear a face covering after providing proof of vaccination; or
Firms can allow consumers who are fully vaccinated to not wear a face covering based upon the honor system.
For brokers and employees in a real estate office:
Firms can require all brokers/employees to wear a face covering; or
Firms can allow brokers/employees who are fully vaccinated to not wear a face covering after (a) showing vaccine card or photo of vaccine card; (b) documentation from a health care provider; (c) state immunization information system record; or (d) providing a signed document attesting to vaccination. The firm should maintain a log of persons who have verified that they have been vaccinated, including the method and date of verification.
Governor Inslee's recent announcement is available here. The latest information about the Washington State coronavirus response is available here.
Washington REALTORS® has provided FAQ guidance here.
Please review the downloadable PDF for clarification on which activities are permitted and the protocols required for permitted activities.
If you have questions on this, or any other real estate legal question, email LegalHotline@warealtor.org. The Legal Hotline is a Washington REALTOR® member-only benefit.